The method of separating social media viewers and crafting a plan, that is curated according to the needs of the brand or company. Generating and broadcasting content for social media profiles, examining online conservations, teaming up with influencers, giving community assistance, and checking, estimating, and providing details regarding online media execution and Return on Investment (ROI).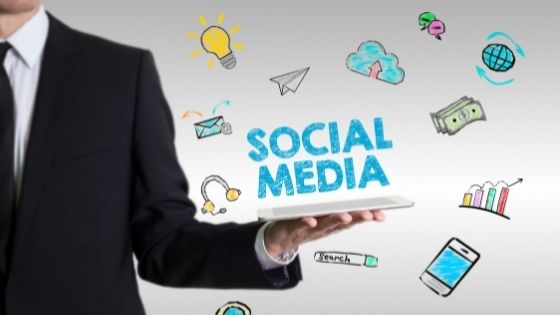 You could be in the limelight if you follow rules and abide by them.
Always remember that if your social media presence is efficient. To increase user experience social media marketing is really important. Boost up with these tips
1. Keep your content your top priority: Whatever you post on your social media whether promotional or not promotional the content has to be rich but it also has to be precise. Your content cannot have gibberish language, it has to be unique and has to stand out. For example, if you have a page for services for dogs then you would be posting about grooming services, dog boarding, or accessories. Now you wouldn't post about things that don't make sense.
2. Find your niche: Finding your niche or your genre for social media marketing is important which means that all your content on social media is on a particular social media platform and is unique and you are the sole owner of this page. You could be really good at using Instagram and you may know all of its shortcuts and that could be your niche.
3. Captivate your audience: Your content does not only need to e unique or to the point but it also needs to be captivating for your audiences or viewers. Content always attracts people. Content need not be only text it could be images or a video but always remember it needs to be captivating.
4. Digital Marketing: Now let's actually get down to business. No page on social media is complete with a little bit of marketing and in today's time where he world has switched to digital so has marketing.
How can digital marketing help you manage your social media profile?
Digital marketing can help in many ways. Some of the most popular ways it could make your page shine are as follows:
It helps you create brand awareness: People may not your brand by heart but social media with a little bit of marketing can go a long way. Your brand: Nakshatra is a jewelry brand that designs jewelry for women of all ages. It may not be as famous as Tanishq but it could be. Social media marketing or digital marketing can help you increase user experience and also shoot for the skies.
Web traffic: Roads are not the only places where there is traffic, even social media has traffic and this traffic can be directed towards you. How? The answer is simple. Use a lot of hashtags, keep your account public, use SEO-friendly words and witness the magic of social media.
5. Social media analytics: is the capacity to accumulate and discover importance in information assembled from social channels to help business choices — and measure the exhibition of activities dependent on those choices through web-based media… Online media investigation incorporates the idea of social tuning in.
6. Know your audience: This is really important, so far you have learned how you can improve your social media presence now you should know your target audience. Evey audience or viewer is unique and different. Their requirements are different and their interests are different. The benefits could vary from building user experience, having a stronger relationship with your audience, remember to create relevant content.
7. Have the right tools: Tools are like air for social media. This means tools like Google Analytics, Buzzsumo, Canva are designed for you to create, analyze and connect with your audience and also engage with them.
So, now that you know how to engage and be a part of the social media world. It's time to put these tips to use and stand out from others and make your brand social media account the best out of the many.