Due to their non-restrictive eligibility criteria, a master's in management, or MIM is becoming increasingly popular. It is a post-graduate program that, like the MBA, is seen as a less expensive option. Graduates from any profession who have little or no work experience are eligible for this program. Now that we know what a MIM is, let's look at one of the most popular courses i.e., MIM among students, and here is how you can get into the best colleges for MIM in Canada.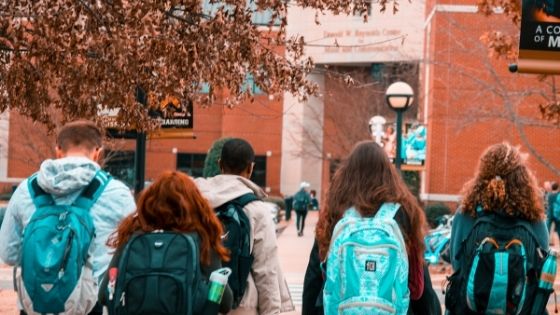 MIM Eligibility in Canada
The following are the MiM eligibility requirements in Canada. Furthermore, these criteria tend to fluctuate for different universities and programs. Check out the university's website for more information on that specific program. The following are the general criteria:
A four-year bachelor's degree or status equivalent to at least a university of Toronto mid-B is required of the candidate. Some programs exclusively accept students with a business or commerce background, while others welcome candidates from all fields. Throughout the period of education, the CGPA should be at least 3.0 out of 4.0 or a B+ grade.
The minimum GMAT or GRE score required varies for each institution, but you may find out more by visiting the university's website or sending them an email. The GMAT score may be waived if the candidate studies in North America. If you are planning to pursue MBA in Canada but do not have the work experience required then MIM is the perfect degree for you.
A TOEFL or IELTS score is required. Please confirm the actual cut-off score with the university. In general, a TOEFL score of 550 or higher is acceptable, as is an IELTS score of 6.5 or higher.
The MIM admissions process in Canada
To be able to complete out the application process for admission to MIM in Canada, you must first register or create a profile on the international respective websites of the universities you are considering. It asks for basic information, as well as the course you've chosen and other documents.
GRE or GMAT scoreboard, English language proficiency exam scorecard, scanned transcripts, SOP or essay or personal statement are all required papers. Two LORs are required, as well as a CV or resume (minimum two pages) and the contact information for two referees. Confirm that the documents are in the accepted formats (mostly.pdf or.rtf) and that their size is well under the specified limits (usually 500 KB).
In Canada, how do you apply for MIM?
First and foremost, pick a university and a course that interests you. In Canada, there are a number of prestigious business schools that offer MIM programs. Let's look at a few of the colleges, along with the fees and programs they offer.
The University of Toronto
The University of Toronto's graduate school offers over 1000 degree options to choose from. It also provides a multi-cultural environment. There are two MIM programs accessible here in particular.
Candidates from any background can apply for the MMPA (Master of Management and Professional Accounting) program. It offers a 27-month program for applicants of all backgrounds. There's also a 24-month format for candidates with similar backgrounds. Finally, a 12-month structure for candidates with similar backgrounds. As a result, MIM's courses are adaptable and appropriate for anyone.
The Management of Financial Risk program is aimed at students of commerce, business, actuarial sciences, mathematics, and engineering. Both programs stipulate a three-year time limit for completion of the course
University of British Columbia
UBC has consistently placed among the world's top twenty public universities. It has two main campuses, one in Vancouver and the other in the Okanagan Valley. It offers a full-time Master of Management (MM) program that lasts nine months. This course is made for the students who do not have business experience.
As a result, students with all bachelor's degrees are not only eligible but also encouraged to apply. Accounting, finance, marketing, and strategic management are just a few of the topics covered. The Financial Times ranked the UBC MM as number one among the top 60 MIM programs in the world.
McGill University
McGill was founded in the year 1821 as a public university. It is one of Canada's best universities. It also boasts students from 150 different nations, making it the most diversified institute in the world. It is situated in Montreal. This is the only university in the country that offers a big number of Master of Management programs.
The university not only offers a wide range of MIM courses, but it is also the least priced and most worthwhile school to attend. With the exception of the Master of Management in Manufacturing, which is a 56-credit course, almost all of the courses are 45 credits.
HEC Montreal
HEC, a French-based university for future managers, is also located in Montreal. It is one of the first and only schools in North America to acquire AACSB International, EQUIS, and AMBA accreditations all at the same time. Furthermore, it is home to 35% of overseas students. It also boasts the country's largest bilingual library. It also runs foreign exchange programs with 133 different countries.
It offers a Master of International Arts Management (MIM) program. It's a global cultural management degree that's accessible in six countries. Managers in the heritage sector or cultural sectors such as sound recording, radio, television, film, and publishing can benefit from this course.
Conclusion
Finally, we've discussed everything there is to know about MIM in Canada. MIM is a well-known business course. It boosts your knowledge base and adds value to your resume. This course is the most advantageous for people who want to be entrepreneurs or work in management roles in a variety of businesses. It is open to everyone who chooses to apply for this course in their field of practice, not just business professionals.