One of the most popular genres of every gamer is MMORPG. Massively Multiplayer Online Role-Play Game or MMORPG allows you the opportunity to play with a customizable avatar with thousands of other players around the world. MMORPG allows you both PvP and PvE mode. You can brush up your skill on PvE mode and then play actively against PvP mode. Playing MMORPGs not only gives you a thrill but also connects you to the thousands of other gamers from the globe. MMORPGs are available on both free and paid versions. But before opting for premium games, you can try some popular free MMORPGs games available for Windows.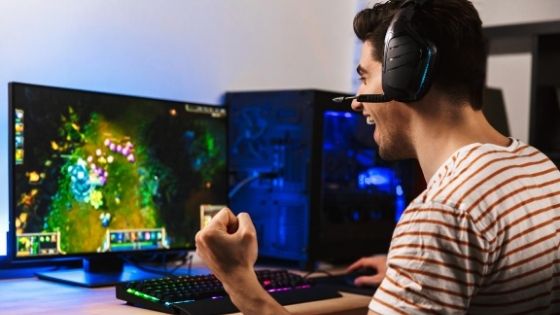 World of Warcraft
World of Warcraft is a premium game but you can play World of Warcraft free of cost up to 20 levels! World of Warcraft allows you to various excellent elements from character customization, massive raids, persistent open world to the exclusive storyline. If you are searching for a new game then World of Warcraft can be the best fit for you. This game is available for both Windows and macOS.
Star Wars: The Old Republic
If you are a die-hard fan of Star Wars then this game is definitely for you. Star Wars: The Old Republic is a combat game based on the Star Wars universe. This game is a bit different from other MMORPGs but if you are a true Star War fan then you must try this game once. It allows you to connect with the die-hard fans of Star Wars where you all play together under a virtual universe.
Guild Wars 2
Guild Wars 2 offers you to create your storyline according to your move. This game shows you a whole new place where your storyline depends upon your decision. There are very few games that provide this kind of flexibility. Other than this, Guild Wars 2 provides all other features of MMORPGs like character customization and crafting system. Along with the combat, Guild War 2 allows you various other storylines. If you want to explore more things other than just combat and leveling up then this Guild Wars 2 is the best choice ever. This game is available for Windows and macOS platforms.
Star Conflict
If you are a fan of space games and alien then try Star Conflict. This is a free MMORPG game where your role play is space pilot. You have to find alien treasures hidden around the huge universe. Your main task is to find and collect space ships. In the beginning, you will get swift fighters but when you reach a higher level, you have to deal with strong competitors. Star Conflict provides two different lines. For PvE, you have lots of raids and unique quests where you have to combat space pirates and aliens. But for PvP, you were floating around the space dealing with other players. The customization of Star Conflict is also very appealing. You can customize your spaceship, weapons. This game also has Oculus Rift Support which means you can play Star Conflict in VR for a better experience. Star Conflict game is compatible with Windows, Linux, and macOS devices.
MapleStory 2
MapleStory 2 is also one of the top MMORPGs but very different from other games. MapleStory 2 has low-poly graphics. The colorful design schema makes this game more attractive. You can play this game with lots of players from around the world. MapleStory 2 offers you numerous mini-games. Some of the games are also developed by the gamers using the in-game editors. If you are new to MMORPGs then MapleStory 2 can be a good game to start with.
Other than these games mentioned above, some top free MMORPGs are Lord of the Rings Online, DC Universe Online, Blade and Soul, Eve Online, and Neverwinter.