Today in this digitized world, financial crimes like terror financing and money laundering are pouring adverse impacts over virtual assets. However, cryptocurrencies are rendering fast and cheap transactions while providing fraudsters ways to gain easy money and taking benefits of anonymity run criminal activities.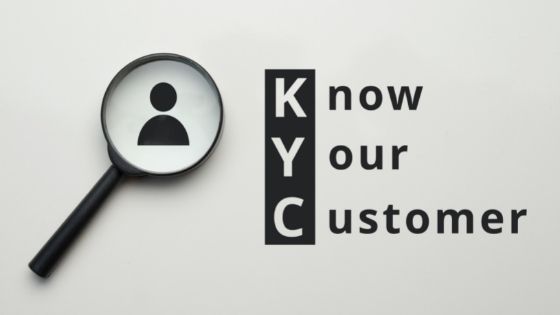 The emergence of cryptocurrencies has attracted a large audience over a couple of years. As digital currencies are being anonymous, volatile, and not regulated by the global financial watchdogs, they have a significant risk of money laundering and other financial scams. Keeping in mind the disastrous aftermath, international law enforcement entities have developed KYC and AML frameworks to counter crimes for crypto investors.
Cryptocurrency space – A Comprehensive Overview
Today, heaps of misunderstandings and disbeliefs are flowing in the crypto world that regulatory laws could affect digital assets providers and crypto businesses, whereas, KYC AML regulations will make the crypto landscape secure from the criminal activist. Due to the surging cases of frauds and the presence of fraudsters, investors are not getting exchanges and trading applications credible and perceive they are not legit. Therefore, they feel shy to buy or hold digital assets. Due diligence financial services will surely make cryptocurrency legitimate and investors will feel confident to invest in digital currencies. However, KYC anti-money laundering enables the virtual asset providers to determine as well as eliminate the criminals' activities from the digital landscape.
Regulatory bodies have established an AML solution to protect the exchanges from the potential risk of monetary crimes. rigid AML background screening aligned with the know your customer process is assisting the businesses to verify their clients. Thus, incorporating compliance, the crypto exchanges can identify suspicious financial activities and can report them to the financial watchdogs timely.
Effective Measures to Eliminate Crypto Frauds
Keeping in mind the adverse consequences of money laundering, terrorist financing, and various other financial crimes, SaaS companies have developed artificial intelligence and machine learning-based solutions that fulfill the regulatory obligations and help out the crypto businesses to eradicate the potential risk of criminal activities. The ID verification system allows crypto businesses to identify the real identities of investors and undergoing AML background screening can examine them against global sanction lists, financial watch lists, and Politically Exposed People's lists (PEPs).
Know Your Customer(KYC)
In cryptocurrency businesses, collecting the detailed information of the investors is mandatory as a regulatory obligation. In order to comply with the compliance, Know Your Customer (KYC) and Customer Due Diligence (CDD) is an appropriate way of identifying the real customers' identities and flagging the criminals from the crypto space
Traveling Regulation
Law enforcement bodies have proposed regulations associated with traveling that are essential for the crypto businesses to practice them and to stop criminals from routing their illicit gains cross-border. Thus, this practice ensures utmost crime prevention.
Ongoing AML/KYC Monitoring
As per regulatory requirements, the crypto businesses and other digital platforms rendering crypto services are liable to strictly watch their clients' monetary transactions and also validate their earnings before they happen to carry out international transactions, especially EDD over customers having a history of being sanctioned. By doing this, the vital risk of financial crime could be identified. Eventually, the surging cases will be reduced to none.
Reasons Crypto businesses must comply with KYC/AML Compliance
Digital assets provider should align their operation with know your customer and anti-money laundering regulations,  that can render a complete sense of originality to their investors
Crypto businesses tend to develop and launch digital coins by undergoing the KYC regulations.
The digital currencies programs like initial coin offering and non-fungible tokens that are developed on the key elements of KYC have a significant chance of getting global adoption. Hence, individual people as well as investors will find such programs credible and would invest without having the risk of getting scammed.
The crypto exchanges that show a careless attitude to implement e-KYC regulations and happen to render investment schemes have a viable chance of getting prone to fraudulent activities.
Final Takeaways
The advent of digital assets and cryptocurrencies has paved the way for financial earning and robust payment gateways. Yet, due to the presence of gaps in between the regulatory requirements and the absence of identity verification solutions the crypto space is prone to fraud. In order to make it safe and sound for the investment KYC crypto is a perfect solution.