The Christmas season offers the best period for you to show gratitude, love, and generosity to your family and friends who have walked with you throughout the year. However, choosing the best gifts to give could be stressful and time-consuming. In this blog, we have compiled a list of the top 5 creative gifts you can freely give to anyone this Christmas.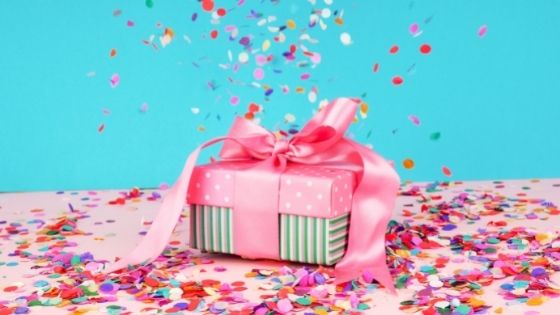 1. Jewelry
Christmas is associated with the birth of a king. Some of the gifts associated with kings include gold, myrrh, silver, and diamond. Thus giving jewelry and ornaments made from these precious materials will make a perfect gift for Christmas. Besides this, many people place much value on jewelry, and thus you can be assured that the gift will make a positive impression. Some of the jewelry you can consider giving this Christmas include necklaces, bracelets, rings, or earrings.
2. Candles
As Christmas approaches, you will notice that the demand for candles and candle stand shoots significantly. The reason behind this is quite simple; people want candles that they will light throughout the night of Christmas eve until Christmas day dawns. Besides this, as people celebrate Christmas, they recognize Jesus as the light of the world, which is why you will find every home and compound decorated with candles. Thus candles will make a perfect gift for Christmas to your friends and will help them make the Christmas decorations using candles and candle stands with ease.
They are different types of candles with unique colors and scents, and it's crucial that you make sure your candle will appeal to your friends. There are also several gifts that you can give together with candles, such as candle jars, stands, stylish candle lighters, and candlesticks. As you shop for a candle, you need to ensure it is of the best quality by examining its wax, type of wick, and fragrance. Luxuries candles that always make a perfect gift are usually made from a mixture of natural and synthetic fragrance oils.
3. Clocks
During Christmas, most people begin to make new resolutions that will alter the course of their lives. Time is one of the factors that dictate whether our resolutions will stand against the trials and challenges we will face in the future. To ensure your loved ones meet the goals they set during Christmas, nicely wrap a clock and give it to them. The clock will help them wisely manage the world's scarcest resource time, and they will always be grateful to you.
The German cuckoo clock will make a perfect gift this Christmas due to its stylish and unique design that will make its viewers keep their eyes fixed on it and thus help them preserve time which is a resource that, when spent, can never be taken back.
4. Books
Gifting books during Christmas shows that you are concerned about the intellectual capabilities of your kids and friends. Books are very important in life, and they allow us to increase our knowledge, change our perceptions, travel without moving, and bring transformation into someone's life. Besides, books make people the best companion for when they are lonely after visiting relatives and friends go back to their homes after Christmas.
As you give a gift to anyone this Christmas, be aware that you are giving them a tool that will guide them in dark times, a motivation tool, and alter their destines for the best. Moreover, you can never fall short of options when gifting books since there is a wide variety of books on various affairs of life. Besides, these gifts are perfect gifts due to their affordability and ability to be re-gifted. If you have a book given to you and you can freely give it to people you love.
5. Play Station
As people give gifts, they tend to forget children and only shop for gifts that suit adults only. This Christmas, make sure you buy specific and personal gifts that children will admire. The play station is the trending gift that every child is screaming out for this Christmas. Remember, Christmas gives us the opportunity to come together and the opportunity to play together. The play station will come with various games to keep the kids occupied as you chat with friends and relatives.
Conclusion
Most people are under pressure when choosing Christmas gifts for their children, spouses, and friends. However, through this blog, you will be able to select the perfect gift for each of your loved ones. Moreover, the gifts highlighted in this blog can easily be found in supermarkets and do not require you to break the bank to acquire them.