Today you can find billions of applications to connect, entertain, and much more. However, there are some issues with the apps these days. No one wishes to have unnecessarily access to the other fraction of their phone due to apps. It's important to have permission controls so that your vital information is kept safe. In easy words, we wish to have control over settings. These settings specify what is allowed to do by the app and what you don't. For example, in terms of finding audios, pictures, your location, etc. The best thing about iOS is that there are options related to permission management. So, if you are not aware of it, you should so that you can have control over your apps as well as how they work.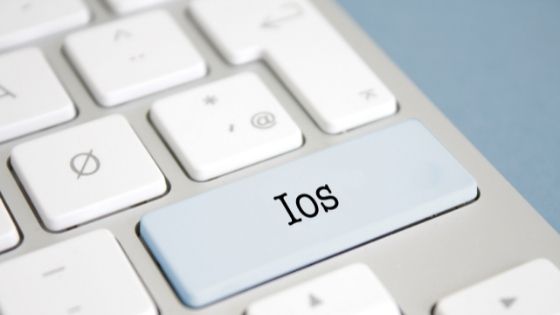 How to check app permission?
You can easily check app permissions even before you install the app on your devices. There is one new feature in the App Store now. These listings in the store have privacy labels. You can break down information through this like which data will be collected. It's important as well as useful pointers about how the app is going to work when it comes to tracking or allowing other information in your device.
Once you will download any specific app on your device, it will ask you for permission, rather than accessing it right away. This way people can check permissions included in the app, which is present in the main iOS Settings screen. This is the place where access to your pictures, location, camera, and microphone is listed. It is present in the subsequent screen top if it's requested.
Now you can control cellular networks as well as data access from a similar screen, no matter the app allows notifications or not. Alternatively, you can also choose Privacy present in the iOS settings. You can browse in the privacy settings based on permission type rather than the application itself. No matter which option you will choose it will grant the permission and even revoke it with just one tap. Professional Match is one platform that will help you know more about permissions in your iOS.
Permission list included in the iOS
If you think that the iOS permission is short, then you are wrong. Even the well-known permissions like camera, location, and data stored in any fitness app, access to the calendars and contacts, access to the local networks on other devices, access to the HomeKit devices, and even sensors built-in your devices. The list is very long, but technology has a solution for everything. Now iOS provides higher granular control over many of these permissions rather than just switching your device on/off.
For example, editing a picture, you will find that you can pick from all photos, selected ones, and none. Now it is possible to grant access to any particular image group or just one picture at a time rather than the entire picture gallery. This way people can edit the entire album or just selected pictures at any time.
It is an important and useful feature that comes in handy with picture editors. Instead of letting the app peek into every audio, video, and picture in your device, you can limit its access. This can be done to anyone's picture or the ones where you need changes. Some people like restrictions for them they can revoke the access to the pictures once it's edited and saved. Social media apps can also be restricted from scanning your entire gallery.
Location Permissions
Location is one more permission where users have lots of flexibility when it comes to granting application access. Some options here are
Never
Ask next time/when I share
While using the app
Always
The 'ask next time/when I share 'option can raise a flag on apps that regularly need to know about your ware bouts. But this does not mean that when an application is pinging one's location and you know this. In the permission settings, you will also find the Precise Location option. This is for the applications that require your general location but not the coordinates of GPS such as weather applications. You can turn it off which means one less hassle of app login to know where are you present every day.
There is an arrow indication with the location permission present next to the app which has requested access. Hollow arrow purple in color means that location has been received under some conditions. A solid purple arrow indicates that your location status has been used recently. The Gray arrow indicates that your location has been used for one day. This way you can spot which applications are grabbing your location days every time?
In 2021 it is important to keep our data safe and iOS and a professional match has offered simplicity and balance when it comes to app permissions. You must know about these permission flexibilities.