Samsung doesn't need any introduction. It is a South Korean based company. Famous for manufacturing electronic devices. Samsung produces electronic appliances, semiconductors, digital media devices, memory chips and mobile phones. They are serving worldwide from the past few decades.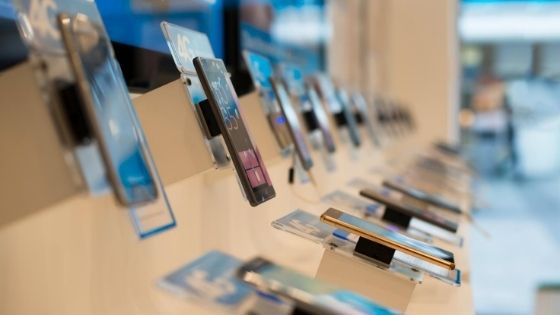 In all these years many controversies had been linked with them. But the company resolve every issue timely and satisfy the customers.
• Exploding of Galaxy Note 7
One of the crisis started when suddenly Samsung Galaxy Note 7 starts exploding. It was unbelievable for the company's employer and for customers too. In the start, the company blames that mobile is exploding due to using a different handset. But when complaints start increases, then the company understand there some defect happen during its manufacturing.
This has happened because they were rushed to release a new version of the phone. "Haste makes waste" they designed batteries with the defect, after understanding issue. The company suspended the sale of that cell phone, on 2nd September. The defect was in phone batteries. These batteries were producing too much heat, and the result was exploding off the phone.
It was a whole question mark on the company's reputation. And the company lost $26 billion in the stock market.
The company replaced the phone with note 7. But in this replacement company lost $17 billion and according to American analyst, Samsung will be unable to bear the loss.
With excellent strategic planning only after 1 ½'year Samsung not only come out of the crisis. But also able to build its trust in customers. They had made a great effort.
The company announced its next phone Galaxy S9. This phone has excellent features like camera etc.
• Corruption charges
Samsung had also gone through another crisis, in 2016. which was the bribery scandal. They arrested the chairman, Jay Y. Lee, according to him, he had given some illegal donations to the President's friend. After the scandal, the company lost many customers. But somehow the company saves its reputation and start making sale again and got a record profit of $50 billion that year
• Battery crisis
Battery issue remained unresolved during the 1-2 year. But again the Samsung phone started getting overheat and exploding of the phone. All the experts come forward to resolve this problem. But they all were unaware of the issue.
Now the American government starts criticizing this product. Now it's time for company head to win the trust of American customers. Everyone was curious to know the issue. Every employer which was involved in designing of that phone starts investigation together as a team.
They do video conferences from America to South Korea. They check the phones by putting it apart, but still, the issue remains unsolved.
This phone becomes a threat to costumers' safety every second customer start complaining about the product. American government banned air travel of this phone. Now the company decided to take back all the sold phones. And ask retailers to recollect the phones.
• Issue resolving
All team members were worried to point out the defect they were all unable to find the defect. According to Baxter (chief executive of Samsung at America)" we spent 4 months in the conference room we work till 4 a.m. or 5 a.m. "he also added," in this crucial time we learned more about working as a team – almost it was operating as a startup."
They did not know either phone have some internal issues, or battery was issue creator. So they hired 700 engineers who checked 200,000 phones and 300,000 batteries.
After losing $5.3 billion in recalling of the phone and on testing services, they finally come to the point that batteries are designed too small, it caused them to explode.
After resolving the problem
After coming out of this issue, Baxter said in media briefly about 99% of the phone were recollected, and it takes us only 90 days. And they are also working to collect the phone from the rest 1%. They overcome this issue nicely. And again, Samsung is setting a sale record.
Samsung's competitor did not highlight this issue APPLE's iPhone 7 and iPhone 7+ both were not a big hit.
If we check the IDC report, one of the best smartphone Seller Company of 2016-2017 was Samsung.
About 10 per cent of company sale is taking by Note. As Samsung is also manufacturing other electronic appliances but company earning more from smartphone chips? These chips are sold for manufacturing iPhone.
In a survey, it was asked to the customers which phone company you trust most. And look what happened Samsung score on the top with its new phone Galaxy S8.
It is true that if you remain determined and consistent, you can overcome all kind of issues and can stand top of everyone again. After all these happenings still, Samsung beat Apple (big iPhone company) in the sale.
There is saying that "people have short memories" they forget what happened in the past. Again start trusting Samsung.