When most people are in love, they find different ways of showing affection. It is common to find couples gifting their partners on different occasions. One of the main ways to show that you care for your significant other is by giving gifts. However, finding the perfect gift for your partner may be quite a task. You may spend long hours on the internet or going to different stores to find the right gift.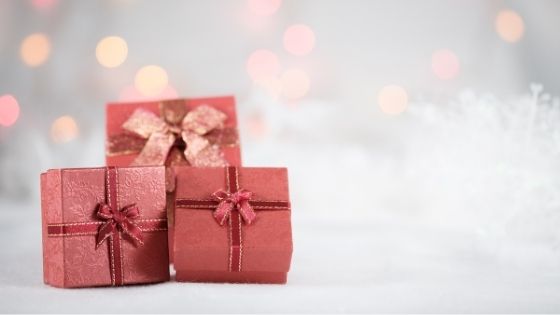 Since several factors make a gift unforgettable and appreciated, this article will provide you with the top 5 gift ideas for your partner. Read through to find thoughtful gifts that you can get to surprise your partner any day of the year.
How Do I Choose the Appropriate Gift?
Before selecting any gift for your significant other, there are some considerations you should make. Start by factoring in what your partner likes. If there is something that you know they'd like to have, maybe that's the perfect gift to get for them. Also, consider your budget.
Before settling on a particular gift, research and know its price. That way, you'll avoid wasting time and feeling frustrated if you step out to pay for the gift and find you don't have enough money for it. In that line, check the payment methods you can use to pay for the gift you have in mind before the buying day.
Additionally, list down the stores that you think might have the gift you need. That will help you avoid time wastage and find high-quality items, among other things. If the gift needs shipping or delivery service, check the delivery time so that it may arrive before the day you want to gift it to your partner. Now that you have a little start, here are some of the top gifts to get your significant other
1. Serve them Breakfast in Bed
There's no better feeling than starting a special day, such as your partner's birthday with them by your side. You can do things differently and share a meal in the bedroom. Why not have breakfast in bed? You may also prepare a meal you've never had before and share it with your significant other. If you are not good at cooking meals, you can order deliveries and surprise your partner with breakfast before they wake up.
2. Watch Online Concerts Together
It's such a captivating feeling to watch your best artist perform. This is a great gift idea for lovers. These days, technology has made it possible for us to watch our favorite artists from the comfort of our homes through different gadgets. You may even watch live shows using various platforms such as YouTube and Facebook. As you celebrate your partner's special day, consider surprising them by watching something from their best artist. They will enjoy the concert and the thoughtful gesture, which will leave them with a memorable experience.
3. Gift them Using Customized Items
There are countless customized items that you can gift your partner. You can choose whatever your significant other likes and customize it to reflect their personality and preference. You can choose clothes, utensils, stationeries with an embossed logo, among several others. With that in mind, consider what your partner likes and customize it into something they will love.
4. Watch a Movie Together
Movies are great gift options for lovers. Most couples love going to the movies together. Although that may seem a bit obvious, try and do it differently. What if you watched the movie from home? Choose movies you are sure your partner will love watching, such as inspirational or romantic ones, and watch from your home. Set aside time for that special day and watch the movies with your significant other as you cuddle and have some snacks.
5. Send them an E-card
Most people love getting cards on their special days. Although it may seem outdated, it leaves fantastic memories. However, it may be pretty challenging because finding one that expresses your feelings best and one that you like may not be easy. The good thing is that today, it is possible to create e-cards from your comfort. You can even customize them to your liking. Select your preferred colors, designs, theme, and many others. This can be a good gift idea for lovers worth consideration.
The Bottom Line
When planning to gift your significant other, you should consider getting something they like and one you will afford. Consider the above gift ideas that you can give to your partner and watch them enjoy from their comfort.