As every business knows inventory management is the key step for strong business management. Proper inventory management can help your business from several points of view and also add imperative value to the entire business method. Proper inventory management covers inventory balance, precision planning, warehouse organization, and employee efficiency. As the tradition of inventory management demonstrates to provide outstanding results. For small businesses, it is compulsory to follow proper inventory management for a successful business. The online store operated by WooCommerce has huge extensions to deal with inventory management. This article is especially for WooCommerce powered online store owners to discuss the best WooCommerce inventory management plugins.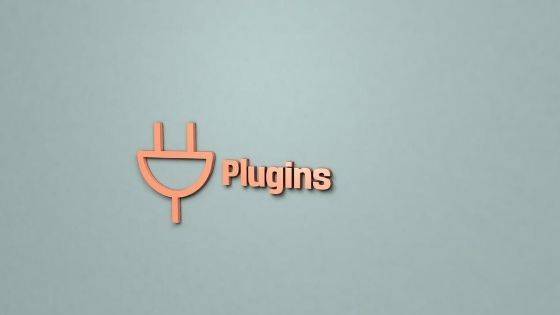 Inventory management is not a simple task. Manual inventory management can be very tiresome and is also fault-prone. Modern technology provides great tools to deal with this problem and to manage the challenge of inventory management. But the more challenging is to select the right tool for your business. So here in this article, you will get an amazing list of the best WooCommerce inventory management plugins. One of the most popular WooCommerce inventory management plugging is TradeGecko plugin service. It is all up to you which one you can choose according to the requirement of your business.
List of Best WooCommerce Inventory Management Plugin
1. TradeGecko
TradeGecko is one of the multichannel inventory management plugin and order management software. It has good compatibility with WooCommerce and also with various other platforms. It is extra oriented towards physical products.
Best features
Inventory Control: You can see your complete product list and arrange it by using filters. Take care of on-hand inventory, sales orders, locations, etc.
Warehouse inventory management: You can easily transfer your inventory from one warehouse to another. The addition and deletion of stock are automatically dealt
Inventory optimization: You will automatically get demand forecasts about your inventory like what stock you must have at this time.
Accounting integration: You are able to create invoices from orders and easily buy and sell in multiple currencies, etc.
Pricing
Pricing plans can change, it depends on the number of users, orders/month, and warehouses.
This software offers you, four pricing models:
You will get Founder in $39/month
 You will get Lite in $79/month
You will get Small Business in $199/month
You will get Business in $599/month
14 days free trial period.
2. Smart Manager
Smart Manager is a diverse and well-known plugin of WooCommerce inventory management and also WordPress plugin from StoreApps for store management. It empowers you to effectively handle products, orders, clients, and any WordPress post model. This has given you great outcomes for WooCommerce store owners.
Best features
Enable bulk edit: smart manager enables you to update 1000 products, variations, orders, coupons, posts, bookings, subscriptions, and also give the hassle-free experience of update complete store in seconds. You can perform anything like additions, updates, or deletions.
Automatic calculations: Under the same dashboard, these plugins allow you to manage all the calculations. You do not need to do any particular product. This is a very simple process, you just enter the type of calculation which you need to perform, rest it is managed by smart manager.
Inline edit: With this feature, you are allowed to browse, search, add, update, and delete several items & variations, clients, or orders by using a familiar, single page, spreadsheet-like interface.
Snappier navigation: With Smart Manager, Browsing and filtering are really very responsive. You are allowed to view 100 items at a time. Search buttons are very simple to use and you can easily jump to a page.
Simple and advanced search: Smart manager gives the best experience of simple and advanced search of your products.
Pricing
Smart Manager offers you, one pricing model.
The Free version is also available on WordPress repository
You will get Single site license in $149 / yr
3. WooCommerce Stock Manager
WooCommerce Stock Manager is a free and best WooCommerce inventory management plugins. It allows you to manage all your product stock and their variables under a single screen.
Best features
Stock management: Stock manager allows you to see the complete product catalog only in one go. You can easily manage several parameters for every product and their varieties like price, weight, stock, etc. Show 'In stock'. 'Out of stock', 'On backorder' for items.
Product filtering: Allows you to filter products by own like type, category, stock manage, or stock status so that you can easily access. You also have the option to search for items by name or SKU.
Import / Export: You can easily export all your products from your e-shop, and easily edit, and can easily import in the form of CSV file.
Pricing: This is free plugins available in the WordPress repository.
4. WooCommerce Rapid Stock Manager
WooCommerce Rapid Stock Manager lets you quickly update the size of your stock inventory and variants, and on a single screen, it will display displaying everything. This WooCommerce bulk stock management plugin is accessible on CodeCanyon.
Best Features
Batch update: It gives you the facility to update single or multiple products within a single place.
Stock report: You can see your complete product list from one place like, the total stock products, the total low stock products.
Pricing
You will get Regular License in $39
5. Zoho
Zoho is one of the best cloud-based and most popular inventory management software available in the market. It allows you to sync all your WooCommerce orders by using this plugin. Zoho also provides the best shipping carrier worldwide.
Best Features
Centralized inventory: Whenever a sale has taken place you can update your inventory quantity on all your sales channels.
Automatic re-ordering: This feature allows you to fix re-order points, reminders, and preferred vendors for your products to avoid uneven out stocks
Pricing:
Zoho offers you, three pricing models:
You will get a Basic plan in $49/month
You will get Standard plan in $99/month
You will get a Professional plan in $249/month
So, above are the list of best WooCommerce inventory management plugins. Hope you like and go with anyone above-mentioned plugins. Be wise with your selection, first identify your requirement and budget then only go with any one of them. And if you need to know our recommendation, then we will suggest you go with TradeGecko, because it is very user-friendly in all aspects, like the budget. Pricing, functionality, etc. Also, gives you a 14-day free trial period.