The need for funds can manifest itself in several ways. You may need it for medical emergencies, for a wedding, home renovation, vacation, etc. Several private banks and other lenders conveniently fulfil the need for personal loans that help finance these urgent monetary needs. For example, if you need a Rs. 5 lakh personal loan, you can simply avail of it by meeting the minimum eligibility and documentation requirements.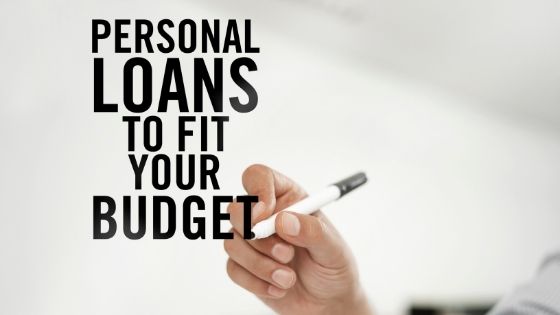 Note the 5 Lakhs Personal Loan Eligibility
To get a personal loan of up to 5 lakhs, you must meet some basic eligibility criteria as shown below:
Age: Anyone above 21 and under 65 can apply for a personal loan of up to 5 lakhs.
Employment – Most lenders offer personal loans to salaried people only because their income is more stable. However, it is still possible to find some banks and financial institutions that offer 5 lakh loans even for self-employed people.
Income – For salaried workers, the minimum monthly wage is generally Rs. 25,000. Self-employed persons must present an annual income of Rs. 5 lakhs to be eligible for a personal loan.
CIBIL Score – Your CIBIL rating determines your loan eligibility and helps banks decide on your loan approval. Typically, banks look for a minimum CIBIL score of around 750 for loan approval.
However, banks allow personal loans to people with a CIBIL score of 700 or higher. The higher the CIBIL score, the greater the chance that the loan will be approved. Other eligibility criteria for a 5 lakhs personal loan include age, income, KYC, employment details, company details. These criteria may vary from one lender to another.
How Can You Apply For A 5 Lakh Personal Loan?
If you are in urgent need of a loan of 5 lakh, you have to follow the procedure described below:
Complete your application: The application form can be completed, signed, and submitted online. Make sure you have submitted all personal, business, and financial details accurately, to the best of your knowledge.
Upload all the required documents: Once the documentation and eligibility criteria have been verified by the lender, you can proceed to upload documents. This can be done entirely online
Loan disbursement: When your request is received by your lender, a representative of the relevant department will contact you within a specified time. You can discuss options on how to get a Rs. 5 lakh personal loan at the best interest rates, with a convenient repayment term and easy installments.
The approval process typically takes 24 to 72 hours. Your Rs. 5 lakh personal loan will be transferred to your registered bank account within 24 business hours after approval.
How Can A 5 Lakh Personal Loan Benefit You?
5,000,000 personal loans can be used for various purposes. Some of these include:
Travel: If traveling is your dream, you can apply for a personal loan. Personal loans can be used for vacation-related expenses including airline tickets, accommodation, local transportation, tour activities, etc.
Marriage: Weddings in India can be very expensive and it is not easy for ordinary people to organize such funds immediately. Personal loans can be used to cover wedding-related expenses such as room reservations, gifts, shopping, jewellery purchases, catering, etc.
Home improvement: Personal loans can be used for expenses related to home improvement such as painting, minor repairs, renovations, purchasing appliances, etc. A personal loan of 5 Lakh is usually sufficient to meet these needs.
Balance transfer: Most banks and NBFCs offer the option of transferring a high-interest personal loan from another lender to their institutions at a lower interest rate. These balance transfers help borrowers by reducing the interest rate or the term of the loan.
Debt Consolidation: Debt consolidation allows you to consolidate all obligations (existing loans and credit card dues) into a single loan.
Medical emergency: Personal loans are a good option to deal with unforeseen medical emergencies. Medical emergencies can cost a fortune and you may not have huge insurance coverage. This is where a personal loan comes in handy.
Understand your 5 lakhs personal loan eligibility and pay close attention to the points covered in this article to make a smart decision. Select a reputable bank if you want to proceed with the loan to enjoy the convenience and benefits.