So far in 2021, interest rates for a housing loan in India are at an all-time low — starting at 6.75% — a delight for aspiring home buyers. While financial lenders have been providing the lowest interest rates, borrowers must keep in mind that a housing loan is a long-term commitment. We have listed some of the important parameters that must be considered before signing up for a new housing loan in India in 2021.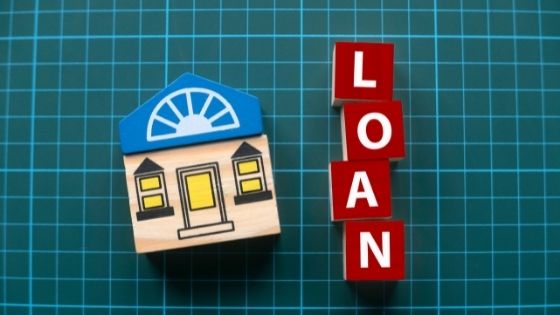 #1 Eligibility for Housing Loan in India
The lender will typically assess your repayment capacity to check your home loan eligibility. Repayment capability is based on the borrower's surplus income/monthly disposable and factors like the borrower's spouse's income, existing assets, stability of income, liabilities, etc. The bank aims to ensure that the borrower can comfortably repay the loan.
If the monthly disposable income is higher, chances are that the amount you will be eligible for will also be higher. In most cases, a bank presumes that approximately 55-60% of the borrower's monthly disposable/surplus income is available for loan repayment. Some financial institutions, including banks, calculate income available for home loan EMI based on the gross income instead of the disposable income. The amount of the loan depends on the tenor of the loan and the rate of interest. These variables determine your monthly outgo/outflow, which depends on your disposable income. Banks also tend to fix the upper age limit for housing loan applicants.
#2 Housing Loan Security Collateral
The security for a housing loan is typically a first mortgage of the property by way of depositing title deeds. Banks sometimes seek other collateral security. Some financial institutions also insist on down/margin payments to be made and/or maintained.
Collateral security may include an insurance policy or more, the surrender value of it is set at a percentage of the loan amount and it guarantees from a pledge of shares/securities, solvent guarantors, and investments like NSC/KVP, that are acceptable to the banker. Banks require the borrowers to make sure that the title to the property is free from encumbrances (i.e., there cannot be an existing loan, mortgage, or litigation that may adversely impact the title to the property).
#3 Loan Repayment
Most banks permit repayment of the housing loan ahead of schedule. To do so, you have to make lump-sum payments. Several banks, however, charge penalties for early repayment up to 2-3% of the principal outstanding amount. Prepayment penalties can vary owing to the source of funds and reasons – if you obtain a loan from another bank for prepayment the charges are typically higher than when you pay from your sources. You can also consider crediting more than the EMI amount into the housing loan account from time to time, lowering the interest burden when funds become available. Most banks do not charge a prepayment penalty if the borrower deposits more than the home loan EMI payable periodically. You need to check these stipulations when availing of the home loan.
#4 Home Loan Balance Transfer
Sometimes, a borrower can transfer the housing loan balance from a particular bank to the other. In such cases, the bank where the loan is transferred may offer a charge lower than the current home loan interest rate. This helps save a significant sum of money. Opting for a home loan balance transfer is effective if you are looking forward to saving interest.
#5 Calculating Eligibility with a Home Loan Eligibility Calculator
You can check eligibility for a housing loan in India with a home loan eligibility calculator. If you follow the steps mentioned below, the calculator will display the eligibility:
Enter your net monthly income.
Enter your preferred loan tenor.
Enter the interest rate you are being offered.
Enter any existing EMIs.
The calculator will give you results in only a few seconds.
#6 Lower Interest Rate Scheme
A housing loan applicant can save a chunk of money on the home loan interest if they choose a lower interest rate scheme. In such a case, the borrower must negotiate with home loan lenders to check the rates of interest with trustworthy financial institutions before opting for one. If you are a loyal and old customer of a bank, that particular bank may even offer you a home loan scheme with a relatively lower interest rate. So, some thorough research will help save a lot of money on a housing loan in India.
Final Thoughts
Before embarking on a home loan, if you invest in the right places, it is likely to be beneficial for you. You can use the investment to cover the down payment for your housing loan. That said, we hope that this guide helped you understand the basics of housing loans in India. Make the best use of a housing loan eligibility calculator, home loan balance transfer, and be on the right track to owning your dream house.