Be it skyscrapers and sophisticated stadiums to bridges; civil engineers are responsible for developing them. Bringing the best out of advanced technology to battle the challenges such as pollution, climate change, etc. is what the Civil Engineers are supposed to do. Nowadays, online platforms are also furnishing students with the best civil engineering training.
The online world has equipped people to gain knowledge that is relevant to the real world. We often think that what is so big in building a simple-looking building, but the truth is that the most straightforward structure includes many unknowns, which the civil engineers must need to identify.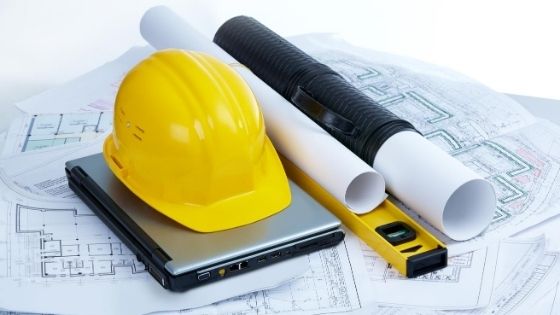 Moreover, the role of Civil Engineers is not limited to the development of a building. They play a significant role during emergencies like droughts, and other natural calamities, by recreating the living environment for the people who have suffered. The responsibility of building an infrastructure that is safe for a living is what Civil Engineers dream.
Therefore, if you also want to become a Civil Engineer, here are some of the aspects that you must know.
Different Specializations within Civil Engineering
Undeniably Civil Engineering innovations have their ultimate impacts on the quality of human lives. Several Civil Engineering online courses can help in understanding this field in depth. Civil Engineers provide us with pivotal amenities which can make our experience great.
Furthermore, it is one of the most vital engineering fields globally. The industry is focused on solving real-world problems through maintaining and managing the infrastructure that is crucial in the development of Nations by designing an infrastructure that is safe and comfortable to live. One cannot deny the fact that Civil Engineers are at the forefront of innovation in our societies.
Therefore here are a few of the types of specializations under Civil Engineering that one can select according to their interest.
Structural Engineering
As the name suggests, 'Structural engineering' refers to analyzing and studying the design of marine structures, flyovers, bridges, and other buildings. Civil engineers are accountable for ensuring that the buildings are not just visually appealing, but they are worth living. They have to ensure that whatever they develop is safe for the people to live.
Ensuring all these aspects require identification of stress, loads, and forces, these are some of the very vital factors that might act upon a structure. They need to consider the different factors while developing a building, such as strength and stability, or the cost and constructability.
Moreover, structural engineers also have to make sure if the building is capable of surviving natural calamities like earthquakes, hostile winds, and floods. They also need to have ample knowledge of steel, stones, and concretes.
Construction Engineering
If you are going for any civil engineering online courses, then first you must have an idea of the specializations it consists of. If you know them, it will be convenient for you to choose what you are interested in the most. The primary role of a Construction Engineer is to supervise and manage a whole construction project.
Along with the planning and building stage, the construction engineer is also responsible for the site development and transporting the materials. Furthermore, they also have to ensure that the projects are completed accurately and efficiently. If you aspire to be a construction engineer, then you must have to get prepared for the daily tasks like evaluating the logistical operations, coordinating with contractors, and reviewing the contracts.
Be it the development of new roads or the new building needs to be erected. All such works seek the excellence of construction engineers.
Geotechnical Engineering
Another exciting yet vital field of civil engineering is the 'Geotechnical Engineering'. It is a multi-disciplinary field that requires an abundance of knowledge. The individual should have a working knowledge of various engineering fields like structural, petroleum, ocean, etc. The people who study this field get to analyze the soil and rock area where construction can take place in the future.
Furthermore, one must also learn that this job primarily starts with the collection of soil samples from the project site with the usage of test pits.
One needs to have enough knowledge of mechanics and hydraulics that are important to build safe buildings and structures. As a career option, this specialization of civil engineering is extremely diverse, exciting, and very demanding too.
Transportation Engineering
One of the civil engineering fields that remain the most pivotal is Transportation Engineering. Online you can find various best civil engineering training and can get efficiently educated about it. The engineers of this sector design construct and maintain every type of public transportation globally. It includes roads, airports, railways, etc.
The profession aims to reduce traffic congestion on the roads, which is a big problem these days. We should be thankful to transportation engineers for getting us out of this traffic problem. Furthermore, they also have to ensure that the risk of road accidents reduces the welfare of people.
They consider several factors to achieve these goals of making our drives safe and better, such as the ethical impacts of the new system, political as well as economic. In a nutshell, the demand for transportation engineers is always going to be there as people will seek more improvements in improvising the roads. Therefore, one can freely try their luck in this field to get success.
Environmental Engineering
Pollution is one of the alarming problems across the globe. Several people are working towards combating this issue, and Environmental engineers are also among them. Yes, it is another crucial field under Civil Engineering that one can choose.
The Environmental Engineers have to focus on curating the ways to conserve the populated areas and to eradicate the pollution. They have to do an in-depth analysis of a vast range of pollution issues and then develop the solutions. Some of the tasks include the treatment of water sources, solid waste management, enhancing the air, and water quality.