TikTok, the popular app, has owed its enormous success by making unique video content viral. TikTok originated as a Chinese application and reached worldwide by providing more effects and filters just placing content on the For You Page. TikTok's popularity developed, enabling users to self-create captivating videos, which were then shared wider when paired with an algorithm. However, podcasts can bring you success when you create short videos with catchy music, and impress the TikTok audience.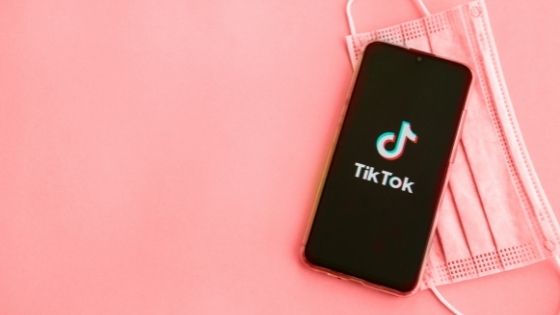 Podcast Demographics in TikTok:
According to TikTok's own stats, a massive 80 percent of its users are between the ages of 16 and 34, with a maximum under twenty-five. Herein, over half of the podcast listeners fall under the demographic.
In the world of social media, TikTok is a tremendously prominent site that thrives on user-generated content. So, how are you going to come up with the right content for TikTok's audience? Let's take a look at some effective techniques for podcast advertising.
Idea #1 Start With Sneak-Peeks
It is the best way to create eagerness among the TikTok audience, just by making them notice what's coming new on the podcast schedule. TikTok is an ideal platform for dropping hints about what's to come in the future without giving too much away. In some instances, a sneak might consist of a sample or soundbite from a future episode, or it could simply give a hint on who the newest guest will be in your show.
Idea #2 Share Clips
Take part in TikTok trends and crazier fun activities to capture the audience's attention in less time. Sharing clips of key moments of your podcast with your audience is an excellent approach to introduce your subject to them in an engaging way. Also, promoting podcast clips across other platforms can get views on TikTok for their captivating features you added. Keep in mind that almost all listeners are on social media like you do.
Idea #3 Offering Your Experience
TikTok now is not only the app used to make dance and singing videos, but it has become an informative center for more people. In addition to offering your audience some extra value when they visit your channel, sharing your tips and techniques on any particular subject that your podcast covers is a fantastic approach to increasing your audience's engagement.
Idea #4 A Look At Behind-The-Scenes
Consider taking a few minutes out of your usual podcast production schedule to film a video that will provide your listeners with an inside look at the process. You'll create exciting content for your TikTok audience and contribute to expanding your brand's presence throughout the network. Actually, this would be the best method to cover up the audience's heart for being natural.
Idea #5 Share Podcast Recommendations
It is all about that one thing among the followers, and it is nothing but podcasts. As a podcast producer, there's no question that you're involved in the world of podcasts and that you have a few recommendations to give, ranging from blockbuster podcasts to hidden ones that you've only recently happened across. This would really make up a fantastic community around your podcasts, and some will share you with the TikTok audience.
Idea # 6 Create a Varied Content on TikTok
TikTok is a vast platform where you must create unique content to make a successful journey. Make an effort to change up your content from day to day, and use all of the techniques listed above to keep your content fresh. If your channel becomes only about self-promotion, your audience will begin to tune out. And this is why podcast suggestions and a diverse variety of life hacks are so practical at maintaining a solid connection with your audience.
Idea #7 Stay Engaged
Just sharing content is not essential for reach; you must engage with the audience to maintain a long-lasting relationship. Regardless of whether it is connected to your podcast, you may post anything you've seen and enjoyed on TikTok – you're not only creating a brand, you're also engaging in a community with your community.
Wrapping Up
Due to the popularity of the TikTok platform and its continuous expansion, your social media marketing efforts might help you increase your ratings and broaden your reach.
When you understand the platform and the importance of user-generated content, you will produce practical promotional content and build relationships with your target audience.
These seven tips will definitely help you boost up your podcast promotion on TikTok.