You have a great company with a team of passionate people dedicated to your mission. But if you can't find the right talent for your open positions, then that dedication will soon turn into frustration. One way to improve this is by using data-driven recruiting strategies. Here are six simple ways to improve your current talent acquisition process so that you get better results in less time.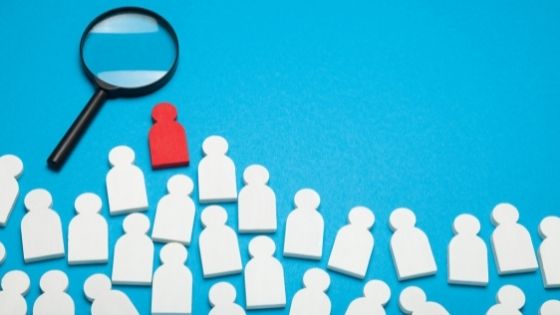 1. Use Analytics to Identify Potential Leads
You can't hire good people if you don't know where to find them. You can get more applicants for your open roles by using analytics to identify potential leads. You can use tools like Google Analytics or Facebook Custom Audiences to find potential candidates that aren't already looking for jobs.
Analytics helps you target the right people, saving you time and money in the long run. It also helps you focus on building relationships with the right people instead of wasting time on relationships that won't go anywhere.
2. Use Social Media to Recruit
Social media is a great way to find potential candidates for your open roles. You can use platforms like LinkedIn, Twitter, and Instagram to find qualified applicants. LinkedIn is especially useful because it allows you to create groups to interact with your target audience in the right place.
For example, if you want to hire engineers for a tech company, create a LinkedIn group specifically for engineering candidates. People already looking for jobs will see this group and apply because they know that your company is a good fit for them.
3. Use Job Boards to Find Qualified Candidates
Job boards are another great way to find qualified candidates for your open roles. They allow you to post jobs and search through resumes of potential candidates. There are many different job boards out there, so you can find one that is the best fit for your company.
Some job boards, like Indeed, allow you to target candidates based on their skills and experience. This is a great way to find qualified candidates and leaders who are a good match that will lead to enterprise transformation.
4. Use Recruitment Agencies
Recruitment agencies are a great way to find qualified candidates for your open roles. They have a large pool of potential candidates, and they can help you find the best fit for your company.
Recruitment agencies work by searching through their database of qualified candidates and sending you options that are a good fit for your company. They also help with the hiring process by screening resumes, handling phone interviews, and setting up in-person interviews.
The downside to using recruitment agencies is that they can be expensive. However, if you use them correctly, they can be worth the investment.
5. Use Employee Referrals
As the name suggests, employee referrals allow your current employees to recommend potential candidates for open roles. This is a great way to expand your talent pool because your employees know about your company culture and what you're looking for.
To take advantage of this strategy, ask your existing employees if they know anyone who would be a good fit for your open roles. You can also create a referral program to give out rewards or bonuses for when someone they refer gets hired.
Employee referrals are relatively easy to set up, and they're cost-effective. They're also a great way to find people who already know about your company and what you do.
6. Use Screening Questions
Screening questions are a great way to find the best candidates for your open roles. They allow you to weed out unqualified candidates before they even have a chance to apply. This saves you time and energy because you don't have to interview people who aren't a good fit for your company.
Screening questions are usually a series of questions about a candidate's skills, experience, and qualifications. You can use them to determine if someone is a good fit for your company or not.
You can use screening questions in many different ways, but the most common way is to have them as part of the application process. That way, you can make sure that the people who apply for your open roles know what they're getting themselves into before they spend a lot of time applying to your company.
Conclusion
Hiring the right candidates for your open roles can be a difficult process. However, by using the right strategies, you can make it easier. These six strategies are a great way to get started. Use them to find the best candidates for your company and save yourself time and energy.