There are different ways people tend to express themselves. One of these ways is through their hairstyles. In 2020 and 2021, most people may have embraced the natural hair look, primarily due to the pandemic that forced most people to remain indoors. As such, it was up to you to play around with your hair and achieve the kind of style you wanted. However, the same cannot be said about 2022. With the economy opening up and the fashion runways making a comeback, you need to gear up as the year will be filled with something extra to make statements.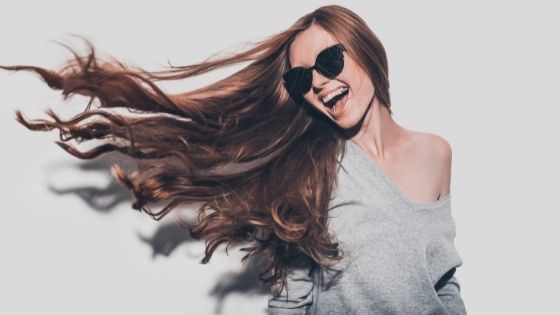 In most cases, the hairstyles used by brands in the big runway shows always end up being something the people eventually try out. If you have been looking to have the latest hairstyles that will be popular in 2022, you may need to do some extensive research. Below is a list of trendy hairstyles that you will see in 2022.
1. Extreme Length
Some still prefer opting for hair that offers dramatic effect and what better way to achieve this than with the extreme length hairstyle. The concept is not about to fade anytime soon. Extreme-length hair will be something that you will see with many celebrities in runways and red carpets. As such, you will find most people growing their hair out to achieve healthy long hair.
However, growing such hair may not be feasible for everyone. Alternatively, you can still achieve the extreme length hairstyle by adding remy tape in extensions. Extensions are pretty popular since they not only add hair length but also can add extra volume too.
2. Chops And Crops
In the wake of the pandemic, people will be looking for powerful ways to express themselves and start afresh. One of the ways you can achieve this is by opting for a chop. It would be best not to worry since you can achieve different looks even with short hair, including retro, shaggy layers, and blunt fringe. You may also consider those that scream bold statements such as the buzz and pixie cuts.
If it is your first time going for a short hairstyle and you want to play it safe, it would be wise to opt for the iconic bob. Therefore, you need not worry about the shape of your face or your hair texture. 2022 will be filled with people trying to switch their lifestyles, and what better way than to make a bold statement with chops and crops.
3. Day-After Styles
Since this year was filled with people opting for the low-maintenance approach for their hair, 2022 will kick it up a notch with different fashionable statements. The year will be filled with people shifting towards more natural looks, feel, and relaxed hairstyles. The shapes you should expect to see will be primarily bold and can be styled naturally.
4. Curls
For the longest time, people have been associating beauty with relaxed hair. However, the trend of embracing curls has slowly been making a footing in the fashion world. It is no wonder celebrities are now not shying away from showing off their naturally curly hair. 2022 will see more people appreciating their natural curls since they can give you a unique look. More hairdressers will be encouraging their clients to embrace such hair by having products that can be used to maintain these curls. You are advised to use conditioner and other right products to achieve and maintain the curly hairstyle look.
5. The 90s Hairstyles
Celebrities have been seen rocking the 90s hairstyles in runways, and the trend is not about to die in 2022. Vintage is slowly taking over the fashion industry, and vintage hairstyles are no exception. However, even with the 90s hairstyle, you need only pick fashionable ones and will improve your beauty. These hairstyles can offer you a classic look, especially if you will make an appearance at a party or an event. The classic looks expected to create waves in 2022 include plaiting two braids at the hair front.
2022 is expected to have unique hairstyles, especially since most things will have gone back to normalcy after the COVID-19 pandemic. From the above selection, you will get to decide which hairstyle will help you achieve your desired look, whether sleek or casual.