Riding in a car with elements you don't like can be very infuriating. Customizing the elements to your preferred taste could be the best option. Sometimes you not only improvise the elements for appearance but also performance and increase your car's life span. Here are five cool ways to customize your car in 2022.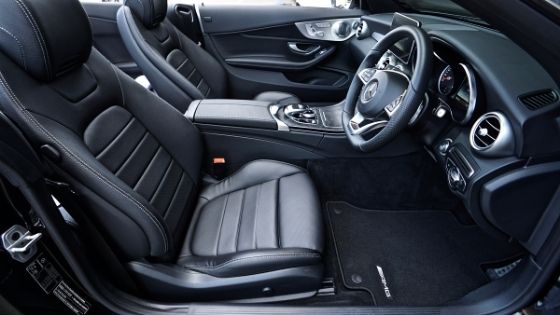 Custom Upholstery
Choose a custom color scheme for your interior and refinish your upholstery. Bold colors like orange are trendy, but you can opt to be unique and choose a color of your preference. Cover your seats with bold fabrics or leather of the same color. Wrap components like custom enclosures with the same material. You can also order custom shift boots and steering wheel covers to change the look of your ride.
Custom Paint
You can paint the interior parts of your car like plastics, door panels, column covers, and dash components. Choose a color that blends smoothly with the existing color scheme of the upholstery.
You might also need to shed off some weight that may slow your car down. If your body kit consists of heavy material, you can replace it with a lighter one. Repainting your car will make it appear new, and you will have the color of your choice. Depending on your preference, you can go for basic colors or go for flashy and loud colors. A custom paint job can make your car stand out and look stylish.
Custom Lighting
You can choose to install custom lighting with a LED light kit to replace your interior light basics. LED floor lights will add a fun glow to your car. They also help you achieve a highly-presentable cabin and accentuate your car. LED lights are brighter, energy-efficient, and more durable when compared to traditional lights.
Accessories
Equipping your car with necessary accessories like car chargers and floor mats can boost your convenience. Due to the COVID -19 pandemic, a hand gel dispenser will enhance your health safety. Air purifiers remove bad odors and circulate sweet fragrances. If you spend more time in your car, install a fridge to keep your drinks and snacks cool.
You can also add a first aid kit and check it regularly to ensure that everything is up to date. A mirror dash camera captures videos during the ride, including fun moments with friends. This camera can also provide evidence to insurance companies in case of accidents.
It's not always about the volume of the music, but quality music helps you feel relaxed. If your car has an old sound system that can't stream your favorite music, you can replace the system with a superior unit. Connecting upgraded speakers for quality sounds can improve your listening experience. Keep your children entertained by adding screens at the back of the front seats.
Prevent prying eyes from peering through the glass to see who or what's inside by tinting the windows. It also helps to style your car and provide a cool look. You can have reflective windows or darken your windows according to legal requirements in your state. Some states limit the percentage of tinting, and some don't allow reflective windows.
Upgrading Performance
You can upgrade your car tires to enhance their appearance and functionality. Tires are usually exposed to wear and tear, and upgrading to quality tires will help improve their performance. Quality tires are more expensive but tend to last longer than others. You can have custom tires according to your car's specific make to increase acceleration and improve handling and braking.
Higher quality brakes tend to last longer and guarantee better functionality. You can purchase upgrading components that you feel you need to change. A pocket-friendly choice of swapping superior brakes from a matching car is also cool. With the help of an expert, you can opt to convert your vehicle's braking system using an aftermarket performance kit.
Customizing your car and constant maintenance helps lower the cost of repairing a broken vehicle. It also helps make your car feel like home by improvising everything to look how you like it. This way, it will have a relaxed environment for you to focus on your ride and enjoy. These tips will help improve the performance and appearance of your car for a superior riding experience.