Avast antivirus is a very known antivirus program which is best known for offering good security tools in its freeware. Avast antivirus provides premium as well as freeware for PC and phone devices. The premium plans of Avast antivirus are also very budget-friendly. Avast antivirus has various plans for different devices. The advanced scan of Avast antivirus removes all the malware from the device. Avast antivirus has a real-time scanning feature which starts automatically with PC so it can protect the device from all threats. But sometimes your device may get flooded with Avast popups. Avast popup issues mostly appear with the freeware. If you don't want to get the notifications then you can turn off Avast notifications easily.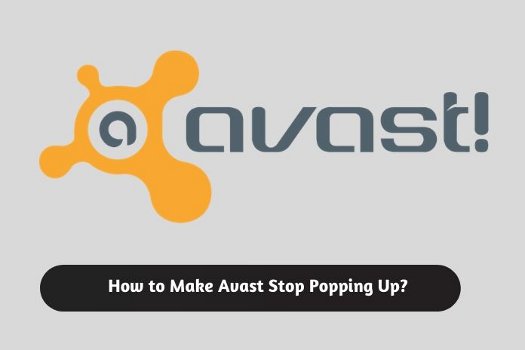 How to turn off Avast notifications?
Avast sends you lots of notifications like the update, upgrade, scan, etc. If you want to work on your device peacefully then disable Avast popups. Follow the given steps to stop Avast notifications:
Close all the running programs

 Now go to apps tray

Right-click on the Avast user interface

Go to the Menu

Navigate to Settings

Go to the General Tab

Click on the Notification area

From the list, uncheck the enable Avast sound option

A confirmation popup will appear on the screen
Click on the Confirm button and now your Avast notifications sound will get disabled. After disabling, you can work on your PC without any kind of disturbance. Now you can watch movies and play games peacefully. If you face any issue to stop Avast popups then ask the Avast technical team for help.
How to turn off Avast popups?
Avast antivirus popups can appear due to various reasons. But you can easily stop the Avast popups from Avast do not disturb list. It will turn off all the Avast popups. Learn how to prevent Avast pop-ups from the mentioned steps:
Close all your running programs

Go to the Apps tray

Now right-click on the Avast icon

From the options, select Avast user interface

Go to the Performance option and click on Do not disturb mode

Various options will appear on the screen

Select every option
Now click on the Ok button and all the popups from Avast antivirus will get disabled. Now restart your device and check whether your Notifications get disabled or not. 
Why does the Avast threat secured keeps popping up?
When your device is dealing with any kind of error, Avast notifies you immediately. Avast also notifies you when your Avast antivirus is dealing with any issue. 
Avast upgrade popup
Avast antivirus sends an upgrade popup when you are using freeware. Avast free antivirus has all basic tools. Whenever Avast detects any virus, it immediately starts showing popups. 
Avast license expiry warning
Avast provides a yearly license. Once the license of Avast antivirus expires then you have to renew it. Avast antivirus starts sending your Avast antivirus license warning a month before expiry. If you are using auto-renewal mode then your Avast plan will automatically get renewed a month before the expiry date and the payment will be held from your credit card. But if you are not using the auto-renewal mode then you have to renew your antivirus manually. Avast will start sending the expiry warning message a month before expiry. If you don't want to get the popup then renew your Avast plan immediately. If you renew the Avast plan a month before expiry then the remaining days of your antivirus plan will be added on your new Avast plan.
If your Avast plan gets expired then you will get the renewal popup every time you open your PC. If you don't want to get the notification then renew your plan or disable the notification. 
Avast antivirus is dealing with error
If your Avast antivirus gets into any kind of error then it will start sending you error messages. If you want to stop the error messages then you have to fix the error immediately. Try fixing the error manually. If the error is appearing due to the Avast program files then you have to reinstall Avast antivirus on your device. Uninstall the Avast antivirus from your PC and reinstall a fresh Avast setup. Check for the error message, if you are still getting the error message then ask the Avast technical team for help.